ACCREDITATIONS: ISO 9001 Since 2008
Donghae E&T will operate
according to QHSE principles
for the best success of the company and for its full compliance with rules and standards typical of the shipbuilding & offshore, oil & gas industry and with applicable laws.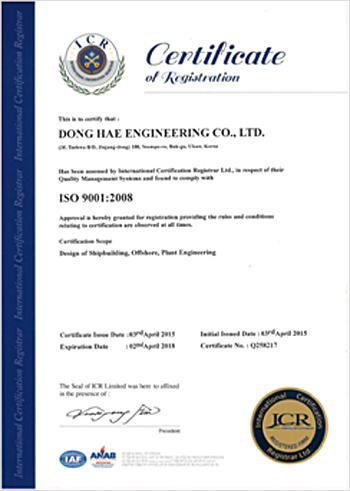 MAIN GOALS
Promote a

positive culture

by emphasizing Individuals Roles and Responsibilities and personal Accountability.
Implement tools and procedures to assure

feedback and lesson

learned enforcement.
Promote the

use of safety observations

including near miss and at risk behavior reporting.